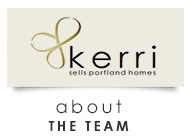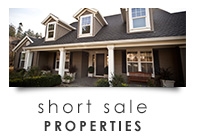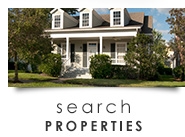 Portland, Oregon
is a fantastic area to call home. From
The
Pearl District
to The South Waterfront, Kenton
to St. Johns
or Concordia
to Grant Park
you will find amazing family-friendly communities, gorgeous homes and a never ending supply of
restaurants, shopping, and entertainment
.
This website is here to serve you and all your real estate needs. You can
search every home
and featured listing in the
Regional Multiple Listing Service
and learn the
value of your current home
. To stay up to date on real estate happenings and what our team is doing around the community, y
ou can connect with us online via
Facebook
and
Twitter.



As your home selling specialists our team has the knowledge and experience to help you navigate through the entire process. Whether you're moving into a bigger home, an experienced investor or a builder, you will find useful information about our team that can help you negotiate offers, navigate through repairs and financing and everything involved in making an informed real estate decision in today's market. As a homeowner we can help you determine the value of your home in today's market and provide you with information on the home selling process. We can also provide you with information on refinancing and tips on how to avoid a possible foreclosure.






Please contact us at your convenience if you or anyone you know is thinking about selling a home in Portland. Know that you have experienced real estate experts on your side - and now, at your fingertips.
ARE YOU
RELOCATING FROM PORTLAND?
We are active members of the
Women's Council of REALTORS , a network of successful REALTORS empowering women to excercise their potential as entreprenuers and industry leaders. We're also very involved with the REALTORS Young Professionals Network, a growing group of young, career-minded professionals who want to stay abreast of the latest tools, resources and networking opportunities. We are proud to belong to professional networks of REALTOR partners that will take excellent care of your needs in other cities and states. We only refer our clients to real estate consultants who will give you the same quality service that we would give. We're dedicated to helping our clients achieve their goals in buying, selling and investing in homes.


We look forward to the opportunity to earn your business.